I've done it! I've reached 7 days after having my gastric sleeve completed.

Crazy to think about, really… This time a week ago, I was sitting the lobby of the Oasis Of Hope hospital in Tijuana, Mexico completing paperwork. I was a little bit nervous for sure, but I had no reason to be.
A man that resembled a bell hop more than a member of the medical team arrived in the lobby and grabbed my bags before showing us (I went with my mother in law, who had the same operation performed) to our room. Once in the room, we changed into hospital gowns and waited to be taken to the operating room.

Shortly after surgery, I awoke with the worst nausea I've ever experienced.. Of course, there was a little moment like this:
That passed pretty quickly though.
It's been relatively smooth sailing since then. I've had some gas pains from being inflated like a balloon animal for a kids birthday party.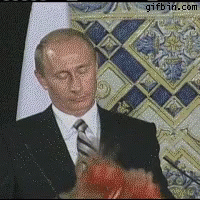 But in all reality, things haven't been bad. I've been resting, playing some video games (Warzone and Breath of The Wild) while hanging out with my kiddos. That brought us all the way to starting the full liquids diet yesterday.
For the first time in six days, I had a chance to have something beyond cold liquid. I ended up having:
Strained 99% Fat Free Cream Of Chicken Soup
Jell-o Sugar Free Chocolate Vanilla Swirl Pudding
I didn't have any issues with any of them, but your mileage may vary!

How are you? What's your week been like? Let me know in the comments!!